Hi! Just stopping by to post a quick update on the sewing I'm doing. I'm SEW excited!
New zippered pouches:
And another makeup bag:
These are to show the size differences:
Going to do some quick blog hopping and then back to enjoying a cloudy Sunday - I do wish the sun would come out! =)
Have an awesome Sunday!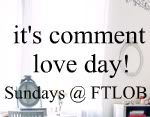 ~Amber